Top 9 Ear Ring Designs Preferred by Women in Canada
Do you think that a pair of earrings is just a fashion accessory? Well, you may not know that earrings have a fascinating history. The entire concept of earrings has been around from the time ear piercing came to the scene. From primitive human beings who used to pierce their ears, earrings originated. Also, men used to wear earrings more than women at that time. With all these years, trends have changed, and now there are various types of earrings. We have listed nine best Ear ring designs preferred by women in Canada that you would love to know about.
If you are a stud lover or someone who prefers hoops more, you are going to find thousands of them from different online stores. This list will assist you in getting the trendy earrings preferred by women for daily and occasional wear.
Pearl Earrings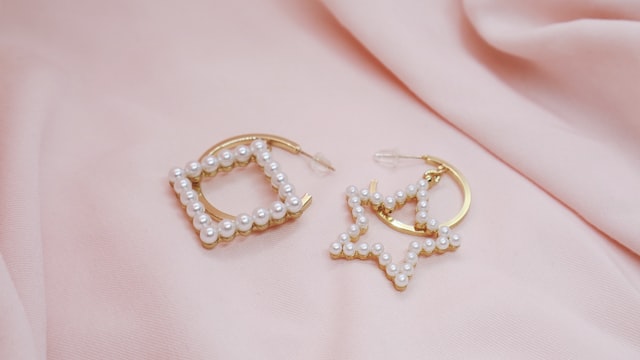 If you are eyeing the best earring designs, pearl earrings will never disappoint you. Whether you are planning to get yourself a pair of suitable earrings for formal or casual occasions, pearl ones are perfect. Be it about the timeless beauty of pearls or the unique design patterns of pearl earrings, they will never be out of trend. Apart from getting it in your collection, pearl earrings are also famous as a good gift for some special occasions.
Convertible Earrings
You may have heard about mismatched earrings also known as convertible earrings. This unexpectedly practical trend has been quite familiar to women of all ages. The reason behind this choice is nothing but the charm of the convertible style and its versatility. You can make the pair look matched or mismatched; that's up to you!
Statement Earrings
Match the earrings with pink, blue, green, black, red, or whatever color you wear. Spice up your look with bold earrings with a dash of color. It can be Summer, winter, fall, or Spring; the colors can warm up the weather. Put on a dress, a gown, or a formal skirt, and statement earrings are way more perfect to pair with every attire.
Classy Hoops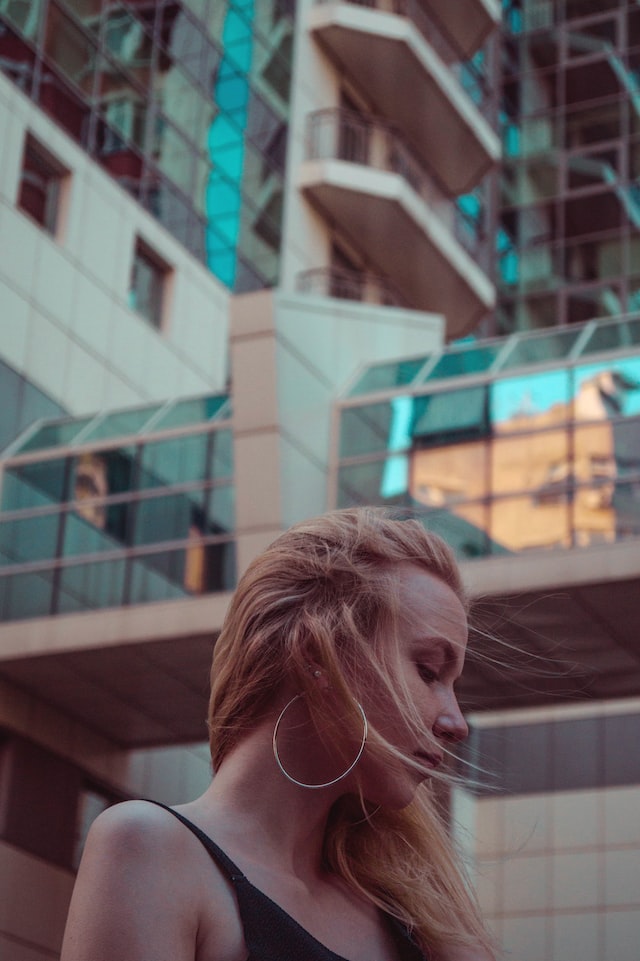 Often women are worried while picking a pair of earrings as the specific shape may not complement their facial shapes. But with the hoop earrings, you have nothing to worry about. For years, hoops have been at the top of the list for Ear ring designs preferred by women. The silver ones as well as the gold ones have been a common choice for every woman. The most exciting fact about hoops is that they match every outfit. If you have a good budget, you can choose the hoops with diamonds embellished on them. Also, you can add the number of hoops to add a statement look.
Sculptural Silhouettes
They have a different look and feel for becoming a showstopper with any outfit. Whether you are going with a party wear or office wear, these geometric shapes will never be an outsider. Both golden and silver silhouettes are perfect for adding extra features to your attire. In case you are not much of a talker, your earrings will.
The Celestial pieces
Celestial pieces have been the favorite of many women for several reasons. Some of them find it to have a playful charm, while others consider it to be a bit whimsical. And a few believe that this jewelry has some connection with the universe. Both stars and the moon are the common symbols of celestial earrings designs. They are not too pricey to grab a pair or two.
Chain link Earrings
These trendy yet elegant earrings have been a specific choice for women in the past years. There have been a number of jewelry designers including chain link earrings to their collection permanently. From basic to extraordinary, chain link earrings can rock every look. For a Christmas Eve or a bachelorette, chain link earrings have so many varieties that you may get confused about which one to go for!
Diamond Earrings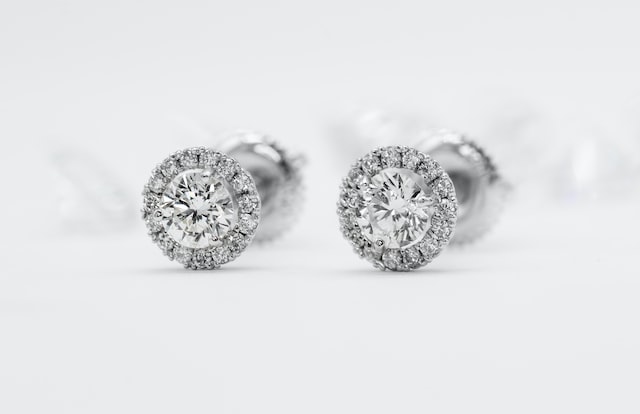 Diamond earrings will always be the urbane one among the Ear ring designs preferred by women. A woman's jewelry collection will remain incomplete without a pair of diamond earrings. From cute studs to drops, diamond earrings will never lose their sparkle. Whatever your profession may be, wearing a pair of diamond earrings can make your day. If you are thinking about budget, natural diamonds are pricey but lab grown diamonds are economical. However, diamonds are for life, as they never get older with time.
Curated Earrings
Women mostly prefer wearing more than one earring on their ears. Curated earrings are just made for you if you are one of them. The youthful look of these earrings is so perfect that they can make you look younger. Bringing various earring styles together makes curated pieces look so different for the textures, colors, and refreshing look. With multiple piercings on your ear, curated earrings can look so unique. While keeping the asymmetric ones along the symmetric pieces, these curated earrings can add a ravishing touch to your personality. You can never have enough of these experimental earrings in your collection.

A Few Interesting Facts:
Since you have gone through the list of top earrings designs, would you like to know a few amazing facts about earrings? Not only are those interesting but you will love them for sure.
1. These days, earrings come with so many precious gemstones. Did you know that the Romans pioneered adding gemstones to earring designs?
2. You can wear the earrings in the nine parts of your ear. Starting from cartilage, rook, snug, industrial, conch, daith, tragus, lobe, and anti-tragus, you can decorate your ear with several small earrings.
3. Earrings are deeply connected with religious and tribal beliefs.
4. In earlier days, sailors used to pierce their earlobes to represent that they had completed a tour around the globe.
5. Piercing the ears of the boys used to be a ritual among several tribes.
6. The pirates used to wear earrings with the belief that they would prevent bad luck and sickness.