Top 10 Diamond Ring Designs in London, UK
Jewellery is an integral part of fashion. No outfit is complete unless it is correctly accessorized with ornaments that enhance the appearance of the person wearing it. People wear jewellery on different parts of their body especially on special occasions such as an engagement or wedding. An important jewellery item is the ring which holds a lot of importance both physically and emotionally. It signifies marriage between two people and is a constant reminder of the bond you share with your significant other. Rings can be made of different materials but the most popular ones are made of diamond stones and there are several diamond ring designs available in the market today.
Diamonds are colorless precious stones that can either be mined from the Earth's crust or created in a laboratory. People believe that diamonds stand for everlasting love and therefore diamond rings have been the standard when it comes to engagements. Even though the thought process is changing now and people are opting for other stones in their engagement rings, diamond engagement rings are still a popular choice among people. If you are looking for a diamond ring then listed below are the most popular diamond ring designs that you can choose from.
Solitaire diamond ring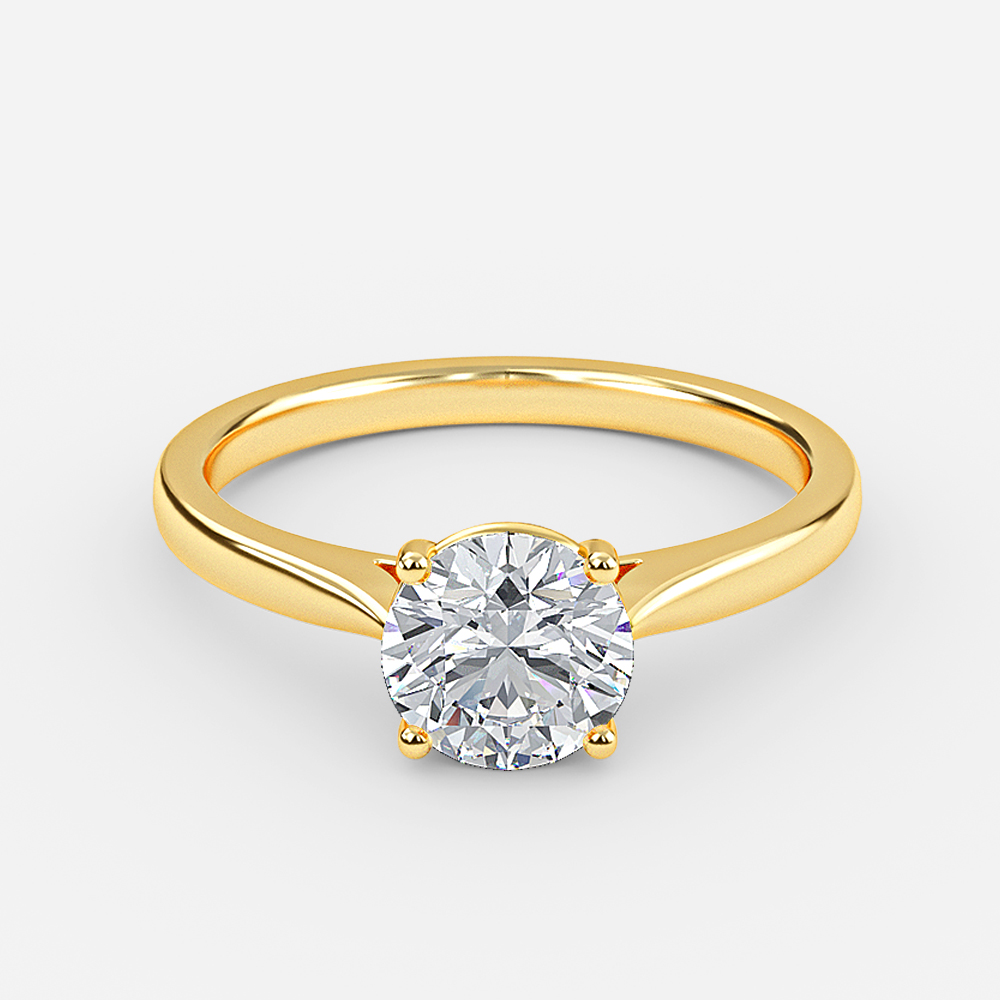 Solitaire diamond rings are one of the most common rings that are used for engagements. This ring consists of a single diamond stone that sits elegantly on a metal band. The solitaire ring designs are many but the most liked is the one where the diamond is supported by a four or six prong setting. The solitaire diamond rings are timeless and their classic design has mesmerized several people over the years.
Three stone diamond ring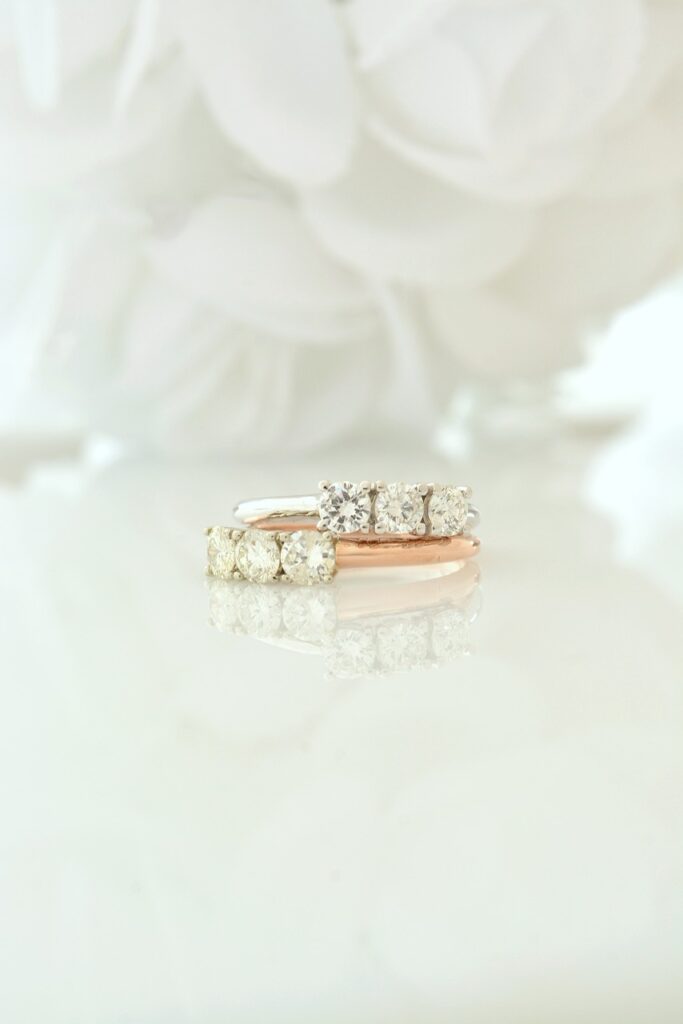 As the name suggests, the three stone diamond ring consists of three diamond stones and these rings have been trending for a few years now. This diamond ring design may vary in the size of the stones, the shape of the stones or the colour. The three stone diamond ring having a large center stone that is flanked by two smaller stones on either side is the most popular among the crowd.
Coloured diamond ring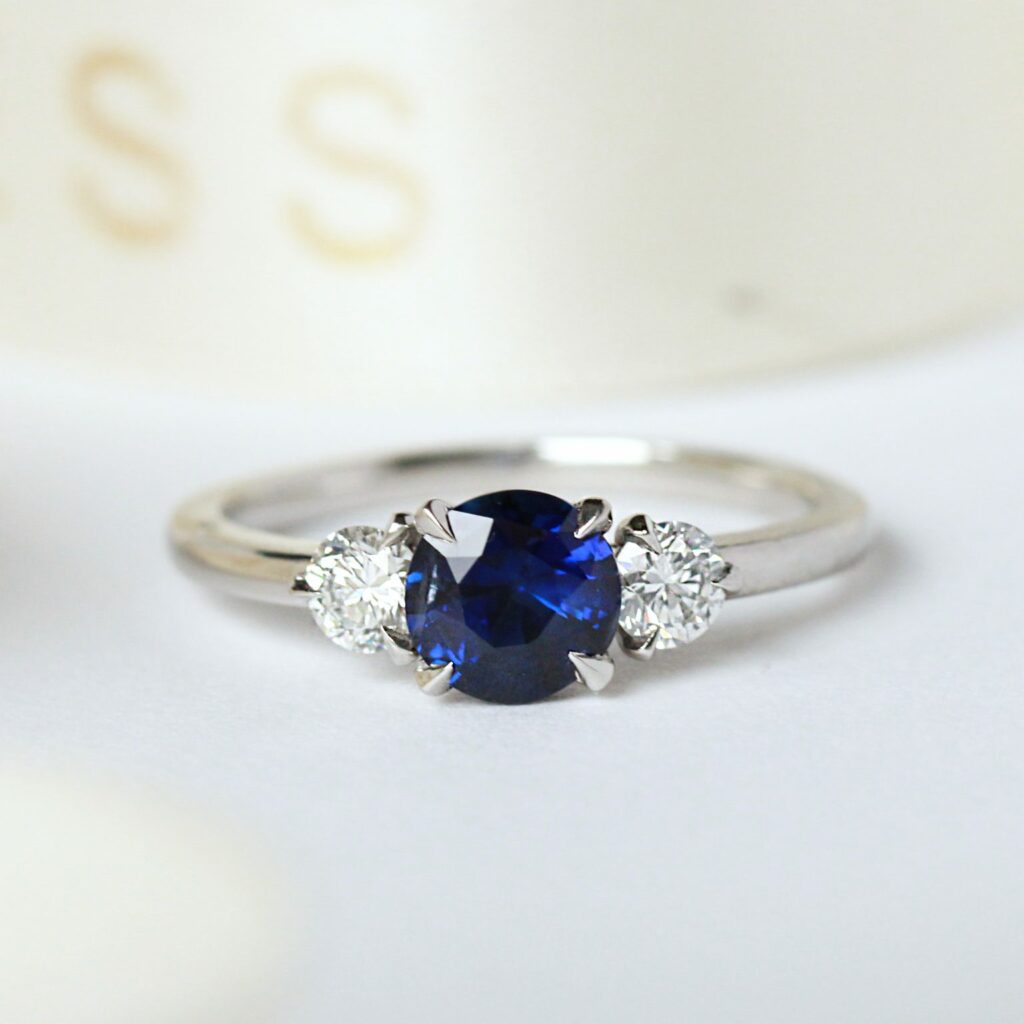 For those who feel that colorless diamonds are too mainstream, coloured diamonds can be a great choice. Coloured diamond rings are slowly becoming a favorite because of their uniqueness. Certain trace elements in the structure of diamonds give them a certain hue that makes them unlike any other. Coloured diamond rings can also contain other coloured gemstones such as sapphire, ruby and emerald which make some of the most beautiful yet affordable engagement rings for women.
Halo diamond ring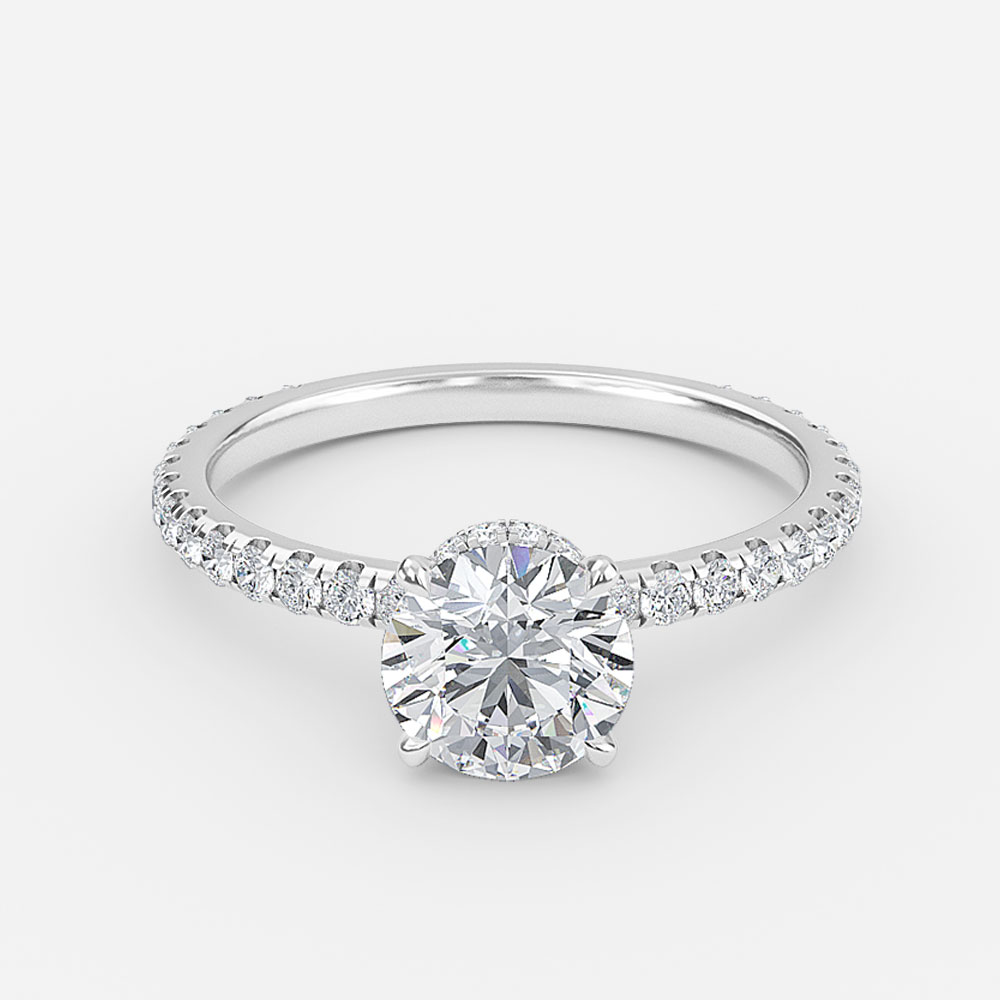 A halo diamond ring is one in which there is a center stone surrounded by a row of tiny colorless diamonds around its circumference. This particular ring design gives an extra sparkle to the central diamond and looks amazing. A perfect example of this ring is the one that The Duchess of Cambridge wears. It is a sapphire diamond ring where the brilliant blue sapphire is surrounded by a row of tiny diamonds.
Hidden halo diamond ring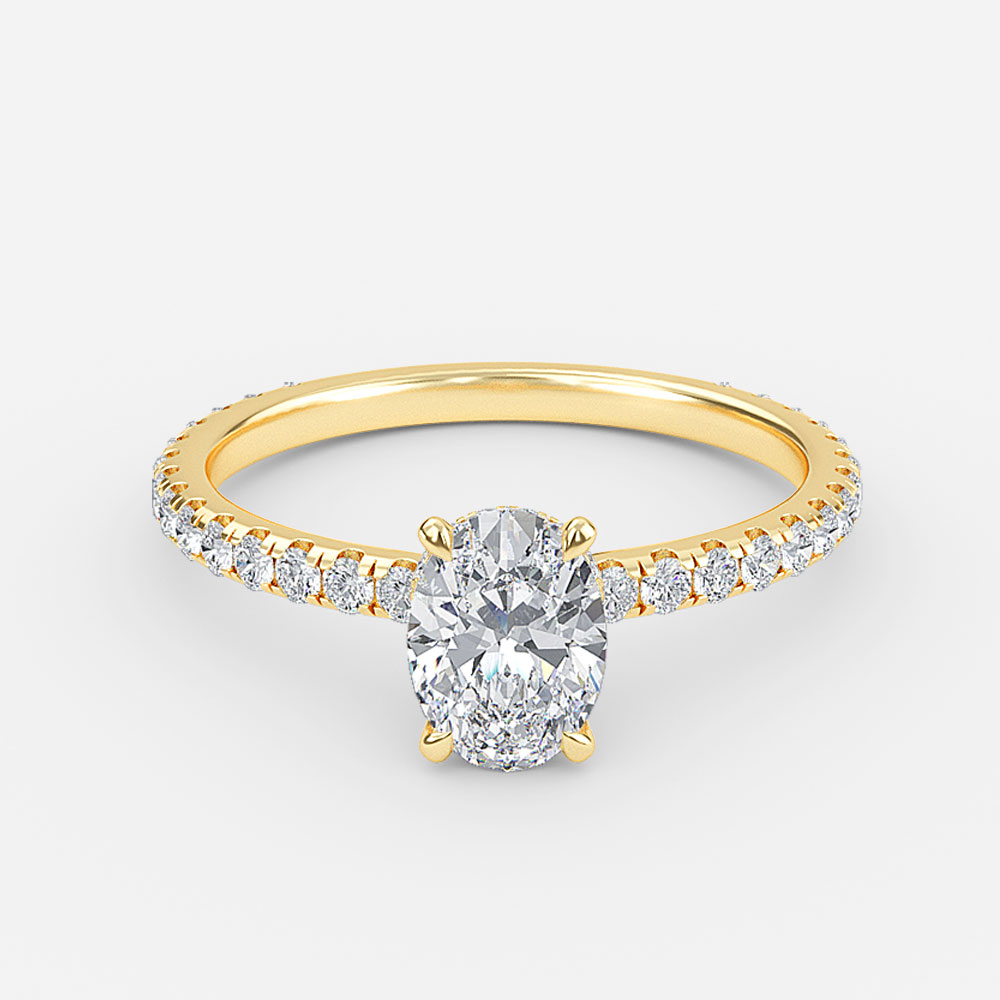 Another type of halo setting is the hidden halo setting. Hidden halo rings are those that have a diamond halo just beneath the girdle of the center stone. This makes the central diamond appear larger by emanating light from just beneath it. The halo in this diamond ring design is placed in such a way that it won't be visible if you see the ring from top but will only be visible from the sides.
Tension set diamond ring
One of the most popular gents engagement ring design is the tension set design. This design uses compression to hold the center stone in place. In the tension set ring the diamond stone between the two open ends of a metal band and appears as if it is floating. These rings may look precarious but the stone is actually very secure because of the compressive forces. Tension setting is unique setting that makes the ring look different from the ones that have traditional setting.
Two toned rings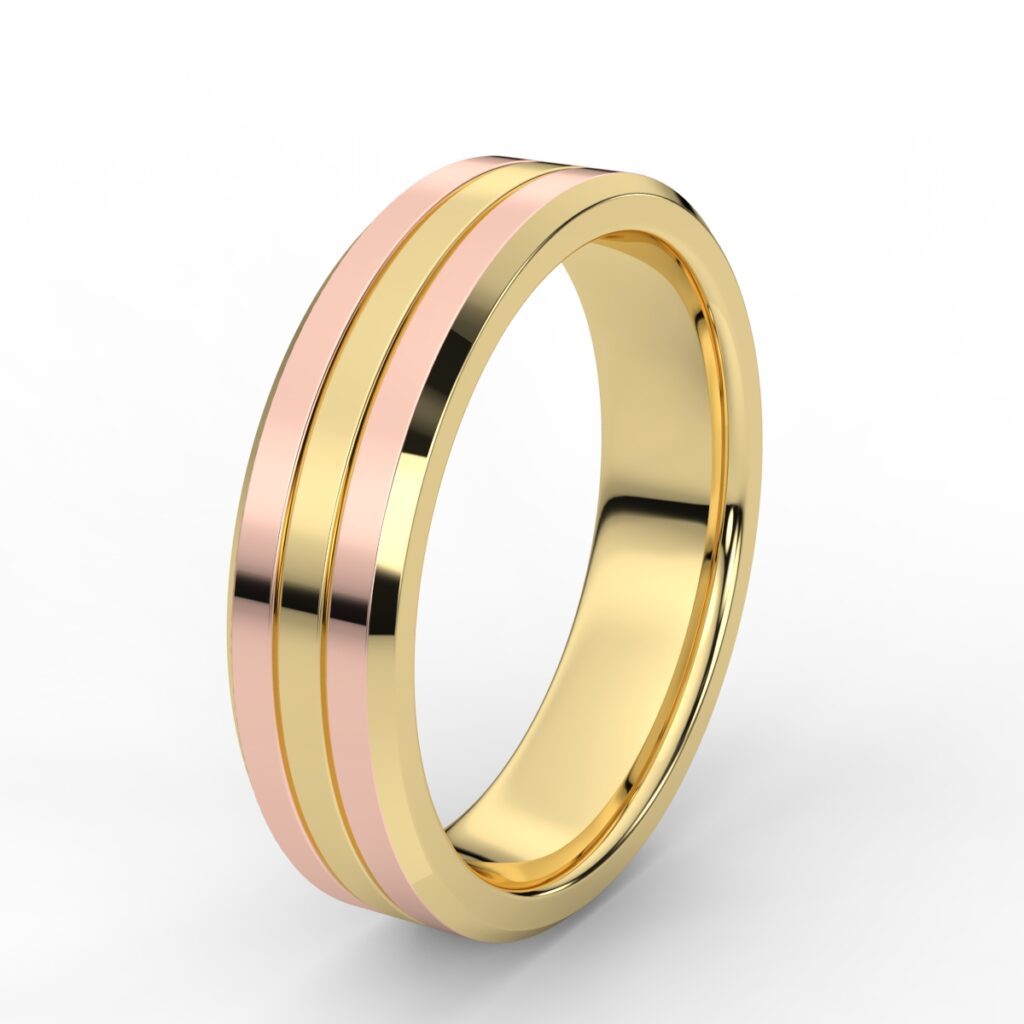 A ring style that has been trending lately is the two toned rings. These rings feature metals of two different contrasting colours that are used to make the band. Platinum and yellow gold are the two metals that are usually combined in the diamond ring design but a two toned ring can have a combination of rose gold, white gold or yellow gold. These rings are extremely popular since they signify coming together of two lives.
Pave set rings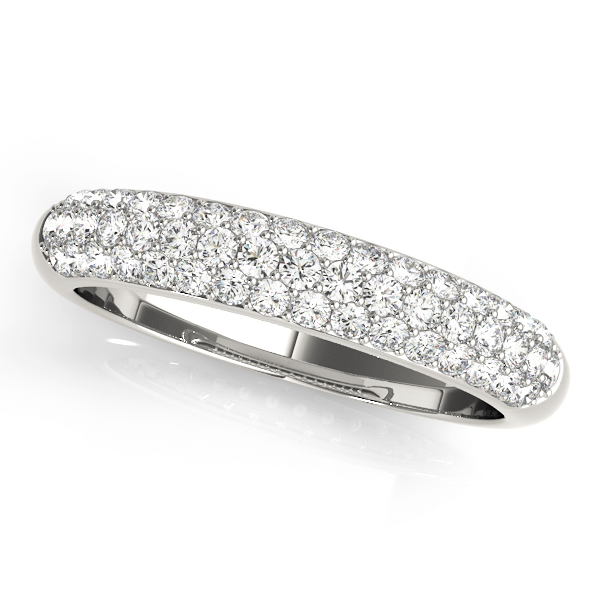 The pave set rings have a subtle elegance to them and are a common gift when it comes to wedding anniversaries for they signify everlasting love. Featuring small diamonds along the metal band, pave set rings are also known as eternity rings. They resemble cobbled or paved streets which is the reason they are called pave set rings. The pave set rings add extra brilliance to the large center stone if they have one.
Crossover shank diamond ring
The shank of the ring can be of many types but the one that has been stealing the hearts of many is the crossover shank style and one of the best diamond ring designs. Crossover shank rings have a shank that splits into two as they approach the center stone and cross over each other just before reaching the center stone. These shanks may have diamond accents that increase the appeal of the ring. They may also be in two different metal shades to make the ring unique.
Chevron diamond rings
Also known as a wish bone ring, a chevron ring has an inverted V shape and is associated with love and good luck. It is an offbeat diamond ring design that can be chosen as a wedding ring for it can easily be stacked against the engagement ring on the finger. It can have diamonds as a part of its design or some meaningful carvings that enhance its appearance and set it apart from the other rings.